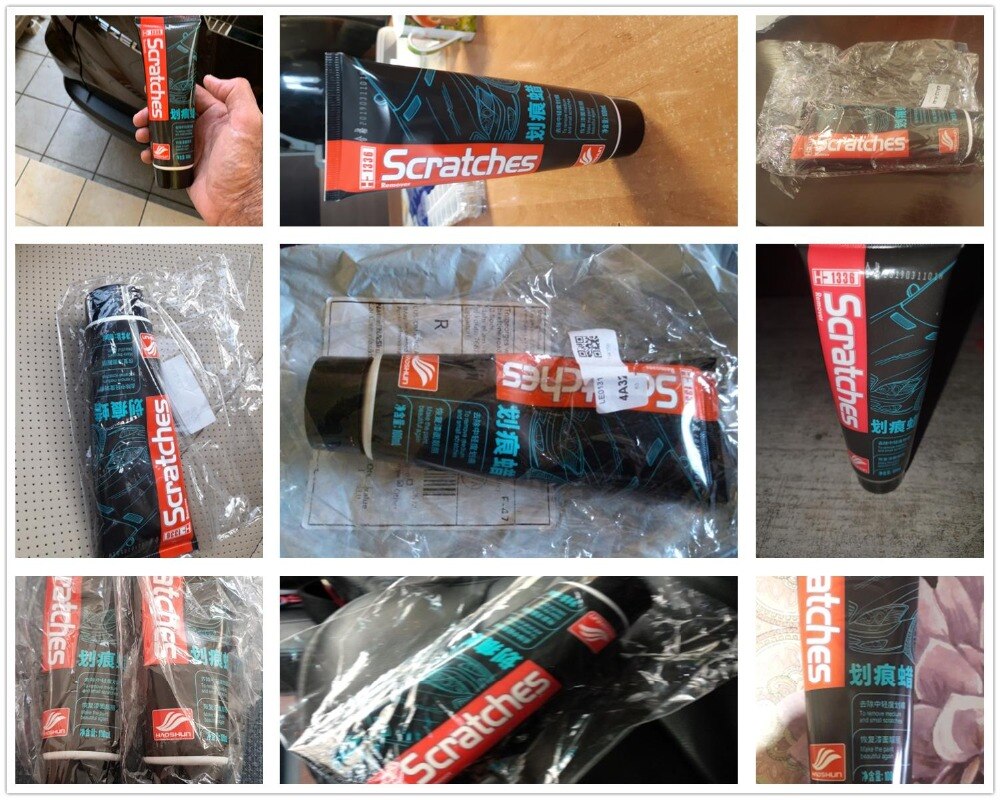 Feature:
Brand new and high quality car wax
Use to repair, polishing, protection of three-in-one formula,
the rapid removal of surface of the car paint a minor scratch,
effective treatment of car paint hair black, white, fading and other oxidation.
Using:
with a soft towel or sponge will reduce the amount of this product,
repeated scratches in the scratches until the scratches disappear;
and then can be polished with a soft towel.
No hurt to the paint surface when remove mild scratches in the paint
Can be used to remove all kinds of stubborn attachments such as tar, glue and DIY paint color paint defects etc.
Non-toxic, so don't worry about harming your health.
Repair the paint scratches, polish the surface of car, and protect your car.
It is portable and easy to use, you can use this product anytime, anywhere.
Scope of application: automotive paint removal side of mild scratches
Description:
Type:Car Paint Care
Material: Surfactant
Size:15 x 3.5 cm
Capacity:100 ml
Note:
only applies to the seamless surface: paint, metal, plastic, glass, etc ;
Please 0-40 degrees Celsius in a cool and ventilated environment,
should not be used in direct sunlight or body overheating,
including petroleum distillation Away from Children, away from fire, is strictly prohibited in the eye entrance.
Package List:
1 x Car Care Wax